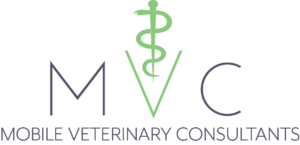 Your Veterinary Ultrasound Provider
Our mission is to bring the highest quality specialty veterinary care to clients and patients at their regular veterinarian's office.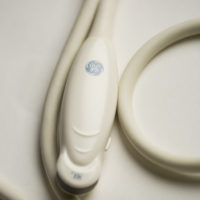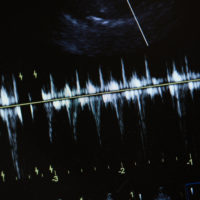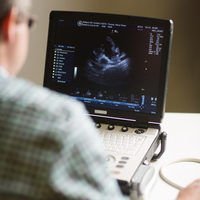 Why Use Mobile Veterinary Care?
Some of the problems with specialty veterinary care is the need to travel to a distant location to access the care, high prices, and lack of continuity of care.
Unlike human medicine, veterinary referral hospitals are few and far in between. In fact with the exception of Auburn University, there are no true veterinary referral centers in the state of Alabama.
The goal of Mobile Veterinary Consultants is to bring the specialty hospital into your regular vet's office where everyone benefits.
The advantages of using Mobile Veterinary Consultants include:
The patient receives the specialty care needed in the comfort of their regular veterinarian's office. The client doesn't have to travel to a distant location for care.
Prices are typically lower since all lab work and tests are done by the regular veterinarian.
Your vet, ultimately, makes all medical decisions with advice from and consultation with the specialist. This maintains continuity of care, but also provides a team approach to patient care which can be essential in successful management of complex medical cases.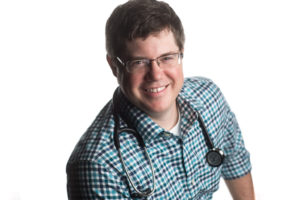 Dr. Casey Ray graduated from Auburn University College of Veterinary Medicine in 2004. He completed an internship and three year residency for Emergency and Critical Care in the greater Boston, Massachusetts area.
Following the residency, he was a staff criticalist at large multispecialty referral hospital north of Boston. After enduring the snow for far too long, he returned to Alabama and took a position in a specialty referral hospital in Birmingham.
After years of talking to clients and referring veterinarians, he realized that owners of many pets that needed specialty care could not travel to the specialty hospital for a variety of reasons. That's when the idea to bring his services to the patients and clients at their local veterinary clinic formed.
 At Mobile Veterinary Services, we offer many options of ways to treat and care for your pet, including:
 Abdominal ultrasound
 Echocardiogram
 Thoracic ultrasound
 Ultrasound guided aspirates and biopsies
 Short special procedures

Bone marrow aspirate
Transtracheal wash
Urethragram
Esophagram
and many others
Case consultations
Anesthesia consultations and protocols
Critical care consultations
Assistance with long term case management
Continuing education
Presentations on a variety of topics practitioner and technician level, including:
Critical care
Anesthesia
Ultrasound
Ultrasound Training
Other services include:
Business Consultation
Hospital operations
Staff training
Contact Us
Fill out this form and let us know how we can help you.